Your perfect plan's in hand.
Frontdoor® offers varying membership plans for every kind of homeowner. Whether you're looking for a little bit of help, or a lot, we have a solution for your repair and maintenance needs.
More than one way to done.
We offer three membership plan options so you can find the right fit for you.
Get started by video chatting with an Expert.
---
Mobile app experience
1 free video chat session with an Expert
List of local, vetted service Pros after your video chat based on your repair or maintenance needs
Access to our free How-To-Tips Library
Available nationwide
---
---
Real-time repair and maintenance advice from trusted Experts, plus exclusive discounts.
---
Everything in Frontdoor Basic plus:
3 total video chat sessions with our Experts
Exclusive discounts (up to 50% off retail pricing) for heating and A/C system replacements with financing options available*
Discounts and special pricing for home products and services that can be booked at any time*
Annual membership
Available nationwide
---
---
Limited Time Offer
When you want it all—coverage for repairs, real-time advice, maintenance services, and exclusive discounts.
---
Everything in Frontdoor Prime plus a home service plan that includes:
Coverage for appliances, electrical, and plumbing to make dealing with breakdowns easy*
The option to add coverage for HVAC, roof leak repairs, and pool & built in spa equipment
A flat service fee ($100) for covered appliance, electrical, and plumbing repairs*
We'll get the repair done or pay you $500 ($1,000 for optional HVAC) so you know what to expect**
Maintenance service options like carpet cleaning, HVAC tune-ups, and more for a flat service fee of $100
Ability to place and track service requests directly in the app. It's the easiest way to done.
A vetted Pro from our network for your service requests without haggling, homework or hassles.
Annual membership***
Available in select markets only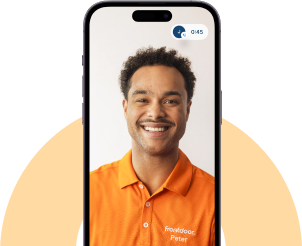 Flat $100 each time you request a repair or maintenance service
See if Premium is available in your area
Let's get started
*See membership agreement for coverage details, including service fees, limitations and exclusions. Charges for non-covered items may apply.
**The repair for your covered item must be within the $500 limit. If it exceeds $500 or we do not make the repair, we will pay you $500. There is a payout max of $2,000 per 12 months rolling period (additional payout max of $2,000 for optional HVAC coverage.)
*** Membership will renew on monthly basis after inital 12-month term.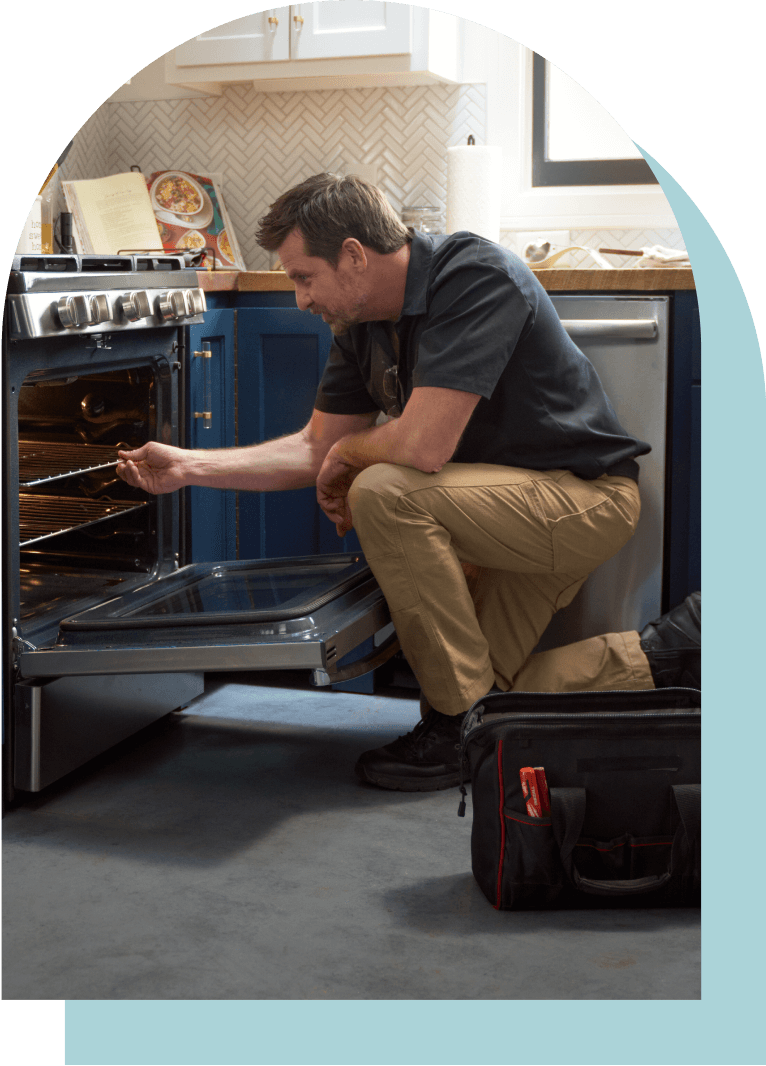 Take the home quiz
We'll guide you through a few questions and help you find the best membership plan for you.