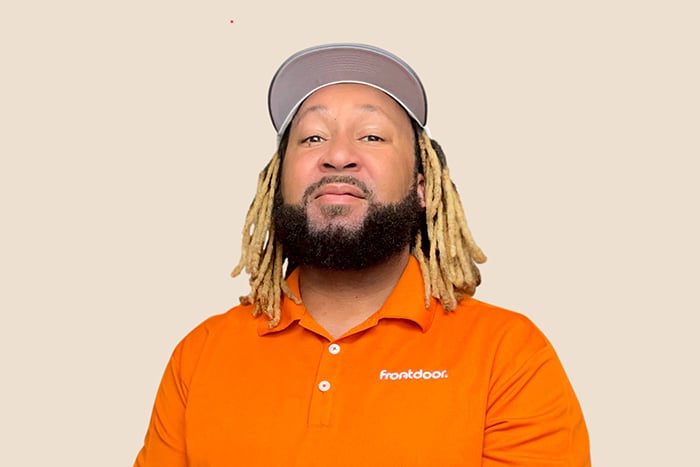 Swannell Thompson
Trade/Area of expertise: HVAC/electrical & low voltage
Years of experience: 10 years
Favorite tool: Impact drill
Meet Swannell!
Say hello to Swannell Thompson, our skilled video chat Expert with over 10 years' experience in HVAC, electrical work, and low voltage systems.
With a passion for problem-solving, Swannell's journey in the trade industry began at a young age working alongside his father who owned a building. That experience allowed Swannell to develop a unique ability to think outside the box and try alternative methods to achieve results.
Swannell thoroughly enjoys helping people. For him, it's important to empower people with the knowledge to do things themselves. Using this approach, he's able to build a connection with members based in, and trust to help homeowners maintain their most valuable asset.
Whether you have a simple question or need real-time, home repair advice, Frontdoor Experts like Swannell are here to support you every step of the way.
Fun fact: Swannell mounted over 500 TVs during the pandemic.
To-dos, done with Frontdoor
Checking home repairs off the list has never been easier with Frontdoor video chat. Connect with a real, live Expert for real-time advice. Your first chat is free!