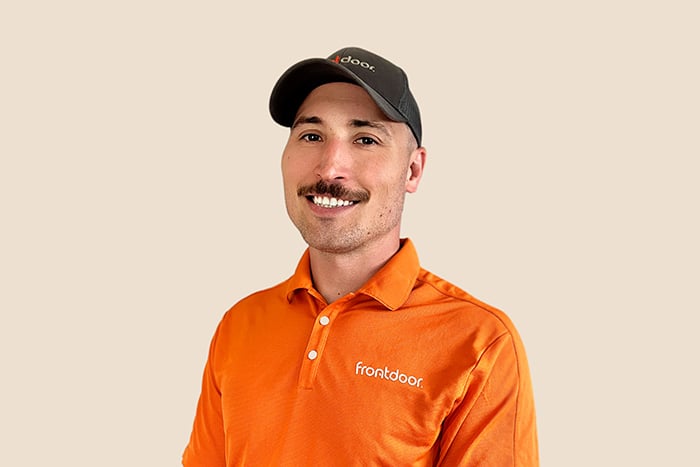 Chris Lozano
Trade/Area of expertise: Electrician
Years of experience: 10 years
Favorite tool: Side cutters
Meet Chris!
Say hello to Chris Lozano, our video chat Expert who can help you with your home's electrical needs. As a Master Electrician with 10+ years' experience, Chris has mastered the art of providing efficient and reliable service to our members.
What sets Chris apart? Honesty and integrity are his top values, and he always ensures these principles guide his everyday interactions. Chris also prides himself in being resourceful. No solution is too over the top to get the job done. Just check out his final Q&A response at the bottom of this page!
So, if you're looking for help with your home's electrical needs, hop on a video chat with one of our highly-trained Experts, like Chris.
Fun fact: Chris used to fight MMA! Right now he's giving jiu-jitsu a try.
To-dos, done with Frontdoor
Checking home repairs off the list has never been easier with Frontdoor video chat. Connect with a real, live Expert for real-time advice. Your first chat is free!