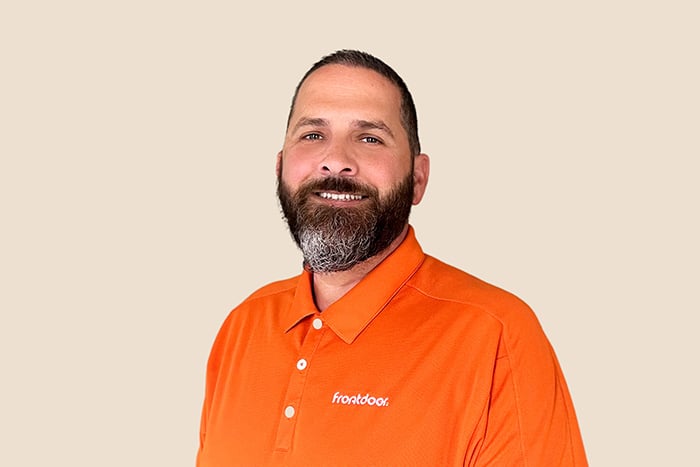 Brett Labeka
Trade/Area of expertise: Building maintenance/ HVAC
Years of experience: 20 years
Favorite tool: Channellock adjustable pliers
Meet Brett!
Say hello to Brett Labeka, an HVAC and building maintenance Expert with over 20 years' experience. Brett is a true jack-of-all-trades and brings a unique set of skills with him, including knowledge of plumbing, electrical, appliances, drywall, carpentry, and flooring.
Brett's journey started with a knack for troubleshooting, which ultimately paved the way for where he is today. As a video chat Expert, Brett's passion for problem-solving and fixing things make him a perfect fit for the job.
What sets Brett apart are his listening skills and strong work ethic—which he brings to the job every single day. No matter the issue, Brett has a unique ability to interpret the problem and communicate the solution in simple terms.
Whenever you're having home repair issues, connect with a Frontdoor video chat Expert like Brett to receive personalized assistance and tackle your project head-on.
Fun fact: Brett loves to fish, go to the gym, and spend time with his family.
To-dos, done with Frontdoor
Checking home repairs off the list has never been easier with Frontdoor video chat. Connect with a real, live Expert for real-time advice. Your first chat is free!