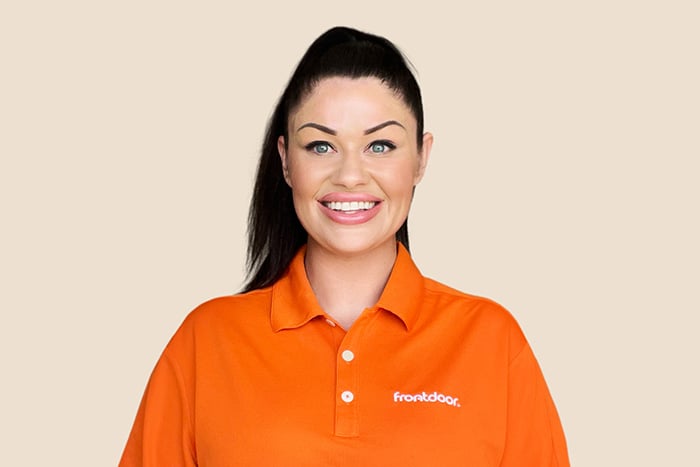 Allyssa Estes
Trade/Area of expertise: Plumbing
Years of experience: 15 years
Favorite tool: Angle stop wrench or multitool
Meet Allyssa!
Say hello to Allyssa Estes, a video chat Expert and plumber with 15+ years' experience—holding a D2 certification in water distribution and a T2 certification in water treatment from the state of California.
Besides being a model of how women are just as capable as men in her trade, what sets Allyssa apart is her ability to create trust with members by educating them about their plumbing needs. Alyssa loves helping people feel like they have the ability to resolve minor plumbing issues themselves and to confidently decide what works best for their homes.
Allyssa loves working on her fixer-upper home, which led her to pursue DIY and plumbing projects. So whether you're a seasoned DIY'er or new to home maintenance, Alyssa can share her expertise and help you take confidence in your plumbing needs.
The next time you need a hand tackling a plumbing or home repair project, Frontdoor video chat Experts like Allyssa can help you take on the task.
Fun fact: Allyssa enjoys the DIY process of taking something old and making it good as new again.
To-dos, done with Frontdoor
Checking home repairs off the list has never been easier with Frontdoor video chat. Connect with a real, live Expert for real-time advice. Your first chat is free!