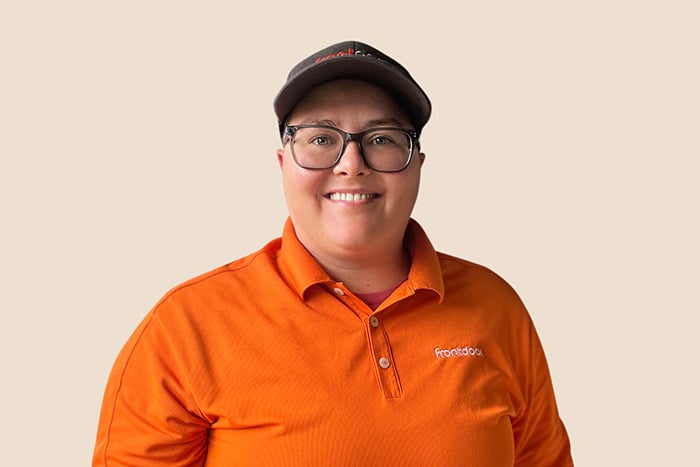 Allyson Saling
Trade/Area of expertise: Electrician
Years of experience: 9 years
Favorite tool: Klein 11-1
Meet Allyson!
Say hello to Allyson Saling, one of our highly-skilled video chat Experts. Allyson is a Master Electrician with 9 years' experience and a true master of her craft—the only thing she loves more than troubleshooting electrical issues is spending time with her family.
What sets Allyson apart is her ability to troubleshoot on the fly. Whether you're having wiring problems or circuitry issues, Allyson can solve them faster than you can say "Open the Frontdoor." Her ability to creatively figure things out gets her through every job, each and every day.
So, if you're looking for help with your home's electrical issues, start a video chat with one of our skilled Experts, like Allyson!
Fun fact: When she's not on the job, Allyson loves to go glamping with her family.
Articles recommended by Allyson
To-dos, done with Frontdoor
Checking home repairs off the list has never been easier with Frontdoor video chat. Connect with a real, live Expert for real-time advice. Your first chat is free!