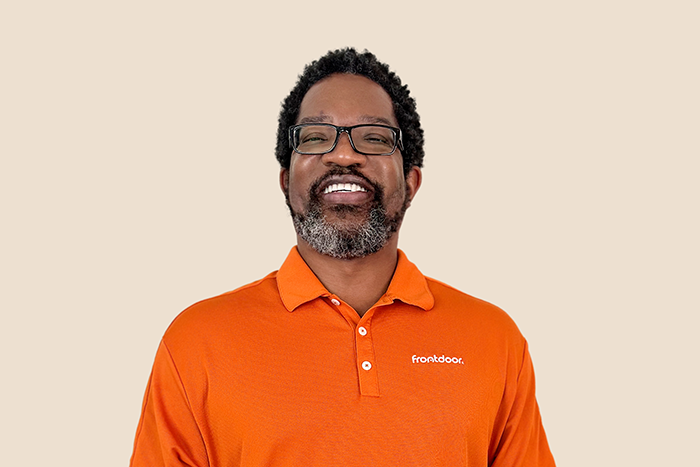 Alex Kilpatrick
Trade/Area of expertise: HVAC
Years of experience: 20 years
Favorite tool: Multimeter
Meet Alex!
Say hello to Alex Kilpatrick, an HVAC tech and video chat Expert with 20 years of experience in the trade. Alex's journey in the trade started while serving in the Air Force, drawing inspiration from his family members.

With a passion for the field, Alex has obtained his certifications and licenses, including being a certified HVAC technician, holding a universal EPA certification, and possessing a stationary engineer license.

When Alex isn't working, you'll find him partaking in hobbies such as fishing, painting, and collecting vinyl and cassette tapes.

With a wealth of expertise, Alex is committed to providing top-notch service and leveraging his knowledge and skills to ensure exceptional experiences for our members.
Fun fact: I'm very quiet and shy.
To-dos, done with Frontdoor
Checking home repairs off the list has never been easier with Frontdoor video chat. Connect with a real, live Expert for real-time advice. Your first chat is free!